Stephanie and Andrew first bonded over hazelnut coffee and T.S. Eliot in college. They were married in July 2011 and are best of friends who have watched and rewatched many Wes Anderson movies, given talks on marriage and Natural Family Planning, eaten a lot of ice cream, and had a baby together.
They live with Aaron, the baby, near Washington, D.C. Grateful that they took the time to share some lessons and tips:
3 Lessons and 2 Tips
is a series of interviews in which some of my favorite people (and probably some of yours) share three lessons they've learned by being married, plus two tips for single people. This special edition —
5 Lessons
— features important communication lessons learned in a marriage, among others, from Stephanie Calis — who blogs at
Captive the Heart
 — and her husband, Andrew.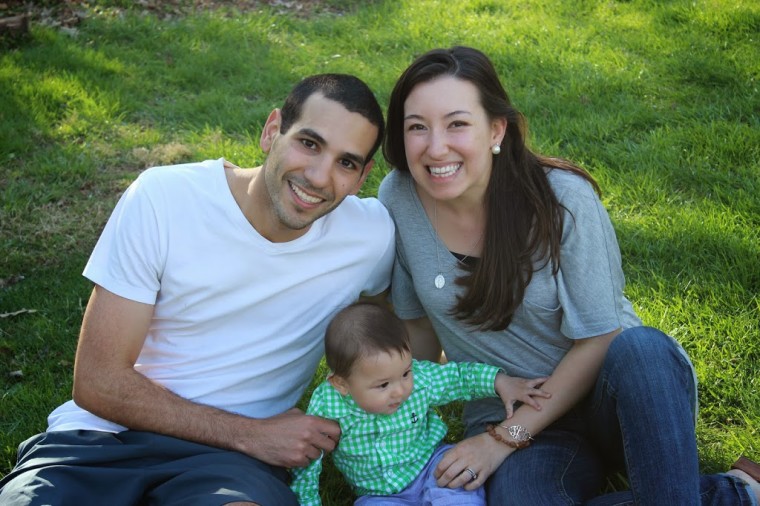 Andrew, Stephanie, and Aaron
Stephanie and Andrew first bonded over hazelnut coffee and T.S. Eliot in college. They were married in July 2011 and are best of friends who have watched and rewatched many Wes Anderson movies, given talks on marriage and Natural Family Planning, eaten a lot of ice cream, and had a baby together. They live with Aaron, the baby, near Washington, D.C. Grateful that they took the time to share some lessons and tips: